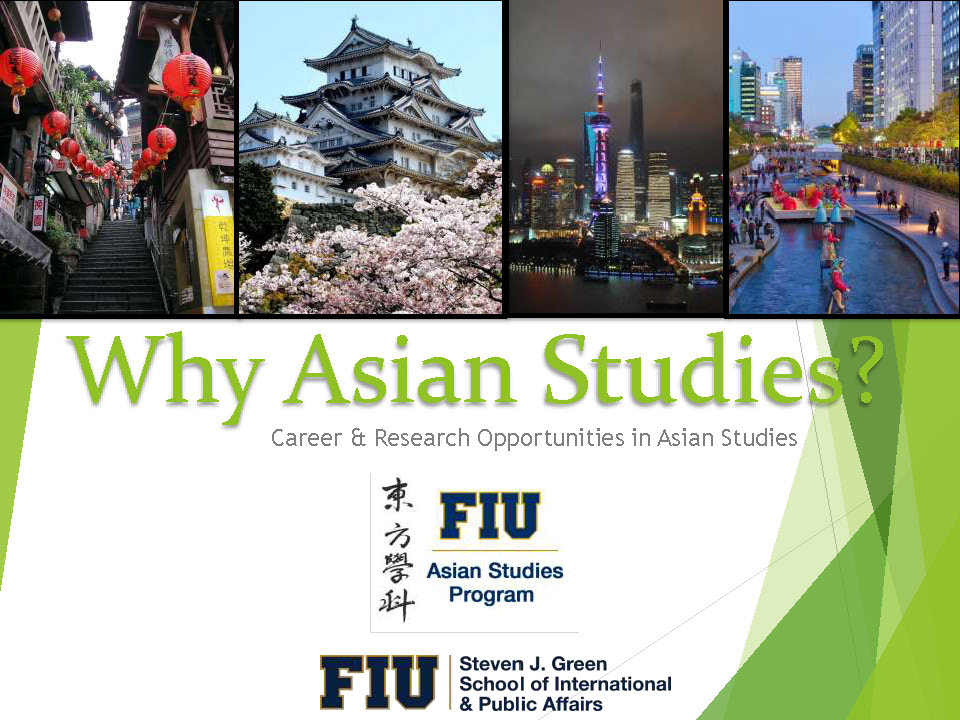 Click HERE for an extended PPT version.
As the world is becoming increasingly global, and barriers of communication and distance are broken down, people are faced with different cultures, languages, and values. Businesses, politicians, economists, and sociologists, among others, are finding ways to deal with this international explosion. The greatest boom in growth and power for the past half-century, and still speeding ahead, is the Asian region. The recent induction of China into the WTO, the still ever present domination of technology and quality in Japan, the rise of a larger consumer market and work force in India and China, and political conflicts between North and South Korea, are several of the major aspects that are and have been occurring in Asia. To stay competitive in today's work force, one must have an all-inclusive understanding of all the aspects and a thorough comprehension of the multicultural challenges inherent in today's global business environment and politics. The Asian Studies B.A. will equip the student with the skills and knowledge to remain competitive in today's international environment. Students will develop behavioral and cultural sensitivity and knowledge, acquire critical language skills, and foster awareness of current affairs in Asia, in addition to having access to local/national internship opportunities as well as study abroad and semester exchange programs.
Career Opportunities
Please note that this list includes examples of career opportunities with an Asian Studies degree and is not by any means a completed list of all possible available careers.
Anthropology
Archivist, Social and Cultural Researcher, Site Administrator, Environmental, Archaeology
International Business
International Trade Specialist, Finance, Communications, International Conference Planner, International Management, Market Research Analyst, Trade Associations, Negotiators
State and Federal Government
Congressional Aide, Immigration and Naturalization Officer, Special Agent-FBI/CIA, US Customs Service Officer, Armed Forces
Education
Instructor of Foreign Language, Arts and Humanities, Research, University Professor (required Ph.D.)
Foreign Affairs/ Foreign Services
Foreign Affairs Officer, Cultural Affairs officer, Foreign Embassy representative, Foreign Policy Consultant, International Relations
Translator, Interpreter
Government, UN, Schools and Universities, Military, Hotel and Restaurant Management, Business, Travel Industry, Retail, Newspaper, Radio, Television
Marketing and Public Relations
Corporate Communications, International Marketing, Consumer Advocate, Development Officer, International Advertising Consultant
Journalism
Editor, Writer, Broadcast Journalist, Freelance Journalist
Travel Industry
Travel Agent, Management, Historic Site Guide, Flight Attendant
Museum Operations
Curator, Researcher, Exhibition Coordinator, Librarian
Entertainment
Performer, Script Writer, Producer, Artist
Non-Profit Agencies/Associations
Peace Corps, Refugee Affairs, Cross Cultural Educator, Pacific Asian Affairs Council, Asian Pacific American Organizations
Partial List of Representative Internships
Non-Profit Agencies/Associations:
Asian American Federation of Florida
Chinese Arts and Cultural Center
Consulate-General of Japan at Miami
Enterprise Florida, Inc.
Florida Consortium for International Education
Florida Collegiate Consortium for International/Intercultural Education
Florida Council International Development
Florida-Korea Economic Cooperation Committee
Hong Kong Trade Development Council
Ikebana Society of South Florida
Japan Foundation
Japan Society of South Florida
Jikei-American Center
Morikami Museum and Japanese Gardens
Southeast U.S. Japan Association
Taipei Economic & Cultural Office – Commercial Division
World Trade Association of Florida
Governmental Agencies:
State:
Florida Department of State, Office of International Affairs
Florida Department of State, Office of Cultural Affairs
Florida Department of State, Office of Library and Information Services
Florida Department of State, Division of Licensing
Florida Department of State, Division of Corporations
Federal:
The Brookings Institute
Central Intelligence Agency (CIA)
Immigration & Naturalization Service (INS)
United States Department of Commerce
United States Information Agency
United States Department of Agriculture, Foreign Agriculture Service
United States Postal Service
Marketing and Public Relations Firms:
Imarcsgroup.com (Tallahassee)
Brand Institute (Miami)
Military
U.S. Army
U.S. Army Special Forces
U.S. Marine Corps
U.S. Navy
Consulting and Legal Firms:
Sandler, Travis, and Rosenburg, P.A. an International Trade and Business Practice (Miami)
Merrill Lynch, (Miami)
American Express Financial Advisors, Inc.
Communications Industries (Newspapers, Magazines, Radio/TV, Film):
Asia CNN
Foreign Broadcast Information Systems
Miami Herald
National Geographic
NHK World TV/Radio
Sony Entertainment, Inc.